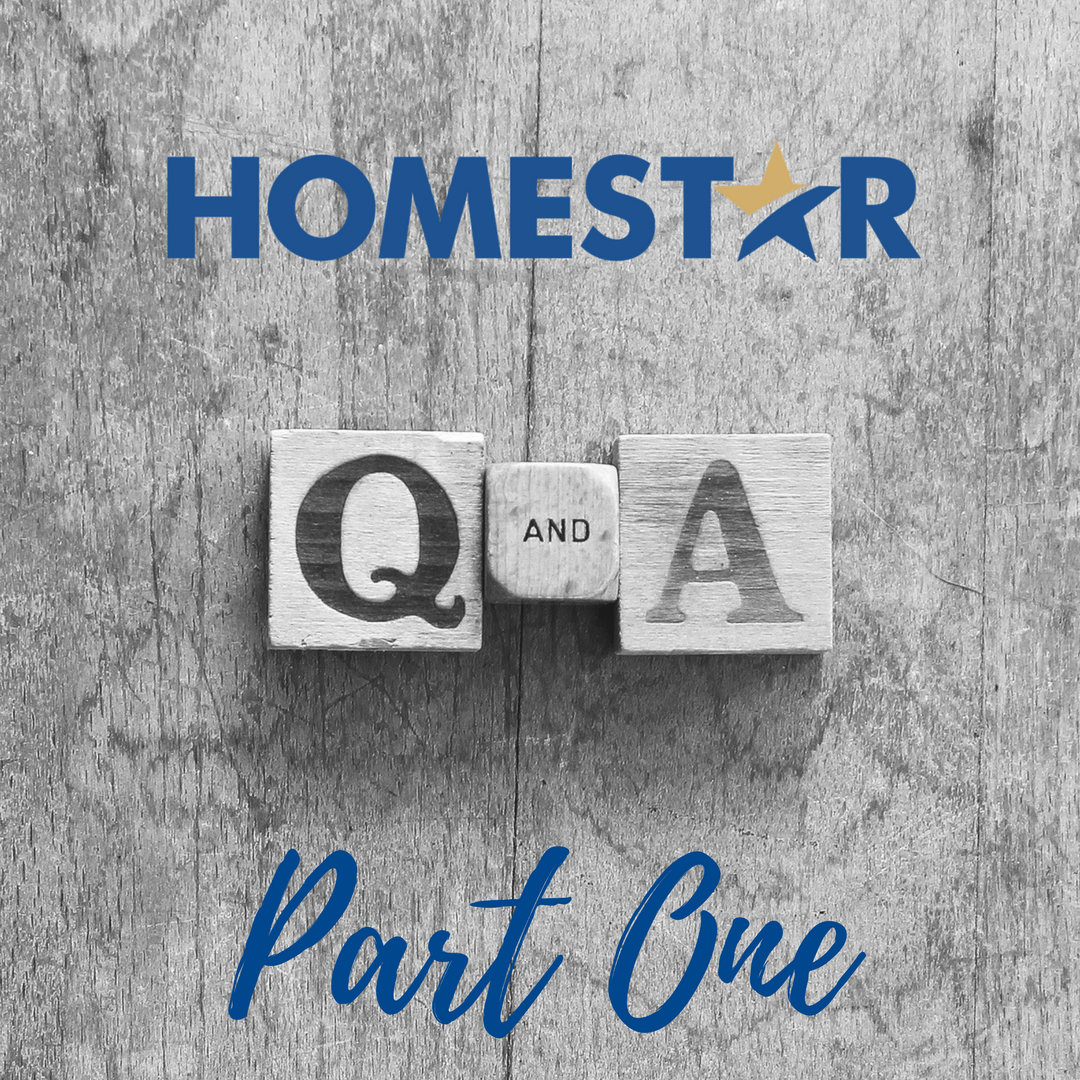 Here at HOMESTAR, we are proud to have a professional and experienced team dedicated to helping families achieve the American Dream of homeownership. Oftentimes, we receive questions about items needed, credit scores, loan term definitions, and more.

We have compiled a list of five questions and provided answers to them below, part one of a three part series. We hope they help you, especially to eliminate any uncertainties you may have about the homebuying process.

5 Homebuyer FAQs answered:

1. Q: What does my credit score need to be to qualify to purchase a home?

A: The minimum credit score to qualify for a home loan will depend on the type of loan program you choose and your unique situation.

2. Q: What programs do you have for first-time homebuyers?

A: HOMESTAR has several options available! We specialize in USDA, FHA, Conventional, and DPA programs.

3. Q: Does HOMESTAR have access to any Down Payment Assistance programs?

A: Yes. This depends on several factors, such as where you would like to live and the annual income of your household.

4. Q: How much down payment do I need?

A: Depending on the program, it can be as little as $0.

5. Q: Is a home appraisal necessary?

A: On the majority of loans, an appraisal is required. An appraisal protects your investment and makes sure you are getting the home of your dreams at the right price. There are occasions where the appraisal may be waived. Please contact your HOMESTAR Mortgage Loan Originator for details.

As always, feel free to reach out to the HOMESTAR Team at any time with your questions. We are here to help you determine the best loan option to meet your needs and help you find "the easiest way home."

Be sure to read Part Two of our "Homebuyer FAQ" series, where we answer five more questions we often receive from clients before or during the home loan process.

Copyright © 2020. Homestar Financial Corporation NMLS #70864 Georgia Residential Mortgage Licensee #17368. This is not an offer to enter into an agreement or a commitment to lend. Not all customers will qualify. All terms, information, conditions, rates, and programs are subject to change without prior notice. All products are subject to credit and property approval. Not all loan products are available in all states. Certain other restrictions may apply. For important licensing information, refer to nmlsconsumeraccess.org. Homestar Financial Corporation is an equal housing lender and is not affiliated with any government entity. Posted 5/4/2018. Updated 10/14/2020.