Buying a home is an exciting experience, but it can be challenging if you do not understand the mortgage process. When you choose HOMESTAR as your trusted mortgage advisor, our loan professionals will help you navigate through the entire mortgage process – from start to completion.
Get Pre-Approved: Pre-approval is the first step and speeds up the mortgage process. We will determine if you meet minimum loan requirements and how much you can afford to spend on a home.
Find a Home: Work with a local real estate agent to find your dream home and negotiate an offer. If you do not have a real estate agent, we can set you up with one.
Lock Your Rate: We will complete your application package and send you all copies for your signature. Your interest rate can then be locked.
Processing: Our Loan Processors will make sure all required documents are included in the loan package. Your loan will begin the journey of ordering a title search, appraisal, and processing.
Underwriting: Our Underwriters will review your loan package for any other conditions. If no other information is needed, your loan is approved.
Closing: We will schedule a closing time with all parties concerned. All documents will be signed for your mortgage loan. Congratulations!
Get started today by applying online or in person with your local HOMESTAR Mortgage Loan Originator!
Be sure to download our Mortgage Process booklet, which includes information about:
Applying for a home loan
Finding a home
Locking your interest rate
And more!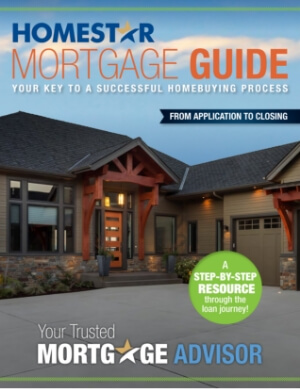 Work with a
Top Mortgage Purchase Lender Nationwide.
HOMESTAR can help you at any stage of your homeownership journey. We offer home loan programs to help you purchase a home, refinance to save money, or finance home improvements.