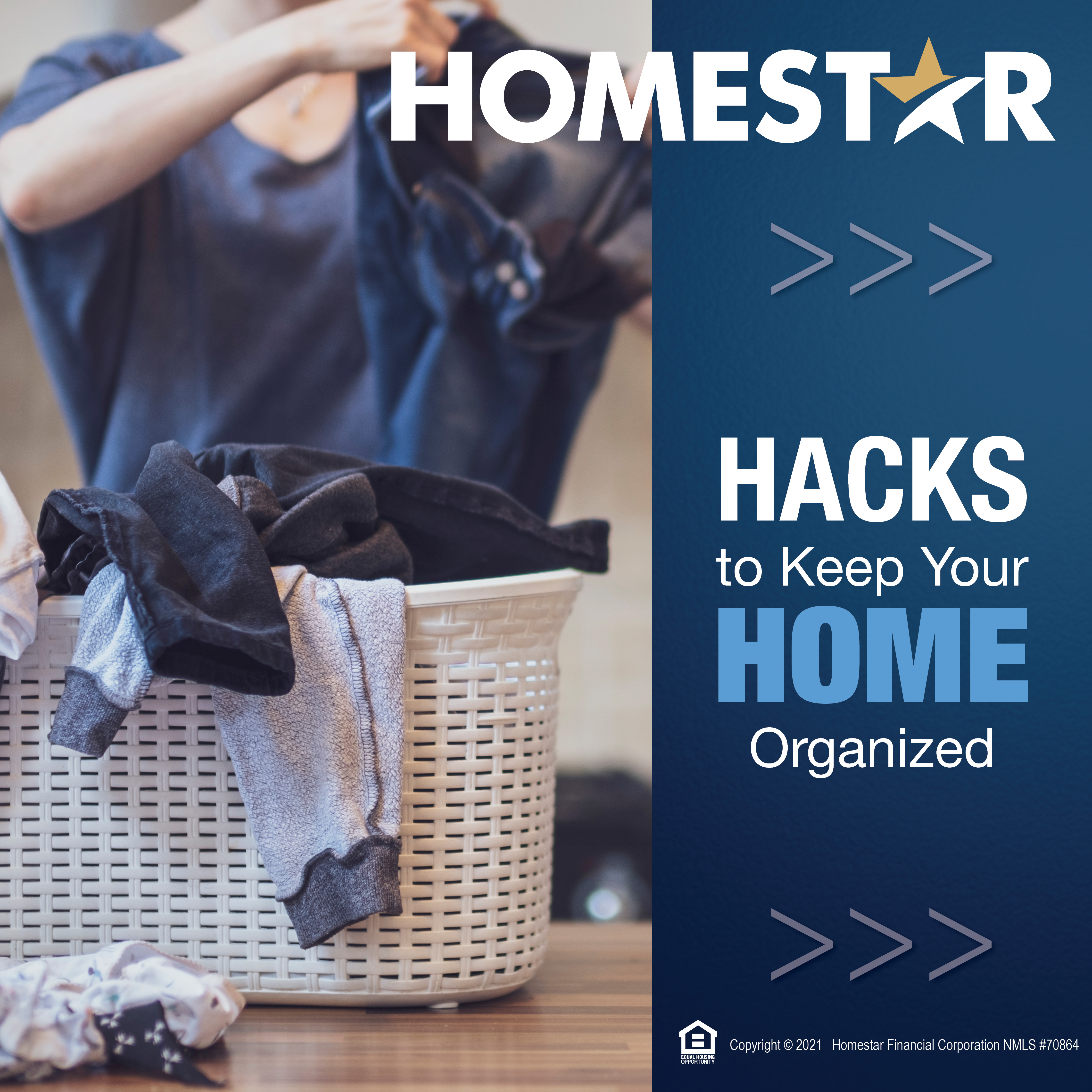 Organizing can be an easy and enjoyable task as you can create practical storage solutions so that each of your household items has its own home.

Don't feel like you need to reinvent the wheel when it comes to keeping your home tidy. Utilize storage solutions that can be used in multiple ways or use what you already have around your home – like baskets, plastic shoe storage bins, binder clips, shower curtain rings, and more.

Utilize these 20 clever storage hacks to keep your home mess-free:

1. Use plastic pant hangers or binder clips in your pantry as chip bag clips.

2. Eliminate dead space with a lazy Susan (turntable) in your refrigerator, pantry, cabinets, bathroom, etc.

3. Hang jewelry up using a silverware organizer on the wall.

4. Use inexpensive reusable zipper bags to store board games and their many small pieces. (We know those can easily get lost!)

5. Organize your pantry by using a file/magazine holder – store cutting boards, bakeware, canned goods, wrap boxes, and more.

6. Mount baskets on the kitchen wall using command hooks to store produce.

7. Use small plastic bins to separate items in your bathroom drawers.

8. Grab a tall hamper and store wrapping paper in it.

9. Create labeled bins to organize your kitchen cabinets and/or pantry.

10. Keep a basket by the front door or in your mudroom as a catch-all so items don't end up on the floor.

11. Keep cords safe and tangle-free by placing them inside empty toilet paper rolls in a small shoebox.

12. User shower curtain rings to hang up tank tops, jeans, shorts, scarves, ties, belts, purses, etc., in your closet – keeping the floors clutter-free too.

13. Store items, like cleaning supplies or linens, in an over-the-door shoe organizer.

14. Turn an old dresser drawer or other piece of furniture into under-the-bed storage (add casters to the bottom so it's easy to roll out from under the bed).

15. Save plastic bread tags and use them to label all cords on power strips – no more guessing which cord is which!

16. Stop losing remote controls by placing them in a hollowed book on the coffee table or end table. (This also doubles as decor!)

17. Use clear cookie jars to keep small items in one easy-to-access location.

18. Hang up a wine rack to keep bulky towels out of the way or to neatly store your bathroom products.

19. Eliminate clutter in your garage by using a pegboard with hooks or hanging up metal buckets under a wooden shelf.

20. Store garden tools in a wood pallet in the garage or outside.

It doesn't take a lot of time, money, or effort to organize your home. By making these simple tweaks, you'll be sure to make finding things effortless.